Swarf management has become one of the most important environmental issues for most engineering companies who now must ensure that their metal waste is being disposed of through an appropriate licenced operator with clear routes of traceability.
Through the process of machining, metal Swarf, Turning and Revert scrap will always contain a residue of waste oils or coolant fluids. These can only be handled at an appropriate fully licenced Metal Recycling Site where these fluids can be contained and then disposed of to an authorised waste oil disposal/reclamation site.
As Melbourne Metals hold the relevant licence to handle and store metal Swarfs, Turning & Reverts, customers with our swarf management systems in place will be safe in the knowledge that their Environmental Duty of Care is maintained whilst dealing with Melbourne Metals.
Other benefits of our Swarf Management include: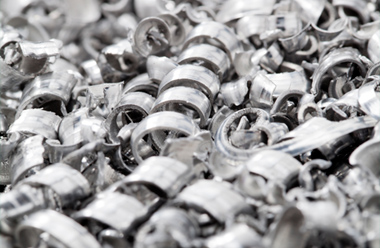 Increased revenue for your scrap
Reduced labour costs
Full material segregation reports
Containers to your specification
Reliable collection service
Your own Personal point of contact
Efficient & Friendly Service
Prompt flexible payment terms